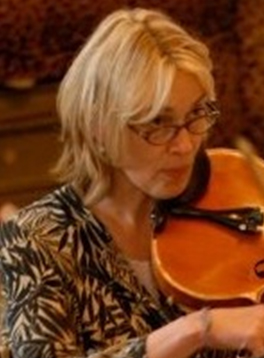 Susan Curran Culpo, viola, is the Assistant Principal Violist of the Rhode Island Philharmonic Orchestra. She is a founding member of the Proteus String Quartet in residence at Rhode Island College. For the past 33 years she has also played with the Boston Philharmonic and Boston Pops orchestras, as an extra when needed, which has allowed her to travel all over the world, and still have time to have five children, a wonderful life, for which she is very grateful.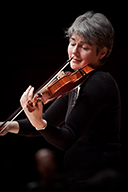 Laura Gulley holds a B. S. in music and mathematics from Brown University. She has performed on historical violin and viola in New England with Boston Baroque, the Boston Early Music Festival Orchestra, and many other chamber ensembles. With the Renaissance chamber and dance music group Renaissonics, she has performed on concert series throughout the US and in France, Italy, and Taiwan. She has traveled, recorded and performed for many years with RI composers Alec K. Redfearn and Steven Jobe. Laura teaches Suzuki violin and viola at the Music School of the Rhode Island Philharmonic. She has been a member of the RI Philharmonic since 1988.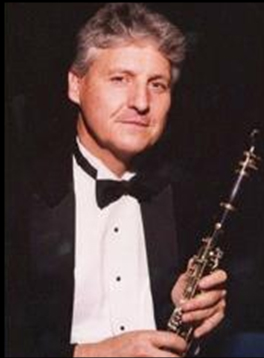 Dr. Robert Hayden, clarinet, is a founding member of Musica Dolce. During his professional music career, he performed with the US Air Force Band, the Georgetown, Annapolis, and Baltimore Symphonies and spent six years touring the United States and Canada while leading his own five piece musical ensemble. He holds music degrees from Ithaca College and Catholic University, as well as a DMD degree from the University of Connecticut and a post-doctoral orthodontic certificate from Emory University. He maintains an active orthodontic practice in Westerly, RI and Block Island.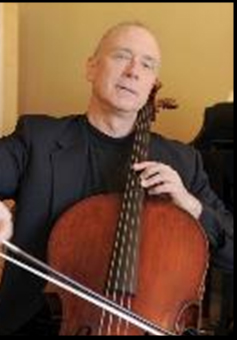 Since 2014, Theodore Mook has joined us on Star, as cellist, and inveterate Star Islander, which includes a daily Polar Bear Dip in the tepid North Atlantic. While a New York resident, Mook performed regularly with the Orchestra of St. Lukes, Musica Sacra, on Broadway, on film scores, recordings, and with countless other orchestras and ensembles. He is an active proponent of contemporary music, particularly microtonal music, and has performed at the Library of Congress, the American Academy in Rome, the Chamber Music Society of Lincoln Center and on concert series and festivals throughout the US, Europe and Australia. Recent tours include appearances in Pittsburgh, NYC, Boston, Bremen, Oldenburg, Porto, Brussels, Baltimore, San Francisco, Los Angeles, Washington DC, Perth and Brisbane. His discography spans over four dozen recordings of new music on New World Records, Atlantic, ECM, Sony, CRI, Tzadik and Lovely labels, most recently a release featuring the music of Lois V. Vierk, Words Fail Me. Mook taught at the University of Rhode Island, UMass Lowell, Rhode Island College and the Rhode Island Philharmonic Music School, and performs regularly with the Rhode island Philharmonic, the Providence Baroque Chamber Orchestra and Proteus, a string quartet in residence at RI College.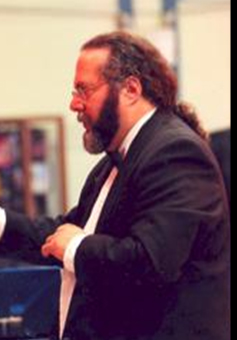 Pianist, composer, and arranger, as well as our Music Director, Paul Rosenbloom, is the Artistic Director of one of Rhode Island's pre-eminent chamber music ensembles, Musica Dolce. An accomplished pianist and composer, Paul is a brilliant musical alchemist, turning piano works into chamber music transcriptions, some of which you will hear again at Star, as well as his own compositions. He began piano studies at the age of ten with Joseph U. Boudreau. He graduated magna cum laude in music composition from Harvard in 1974, and received his Masters and Doctorate in composition from Cornell in 1979. Paul has taught theory, piano and composition at Cornell and the New England Conservatory, and computer science at the University of Rhode Island. He was principal pianist of the Filarmonica de Caracas (Venezuela), as well as head of the piano department at the Caracas Conservatory. Paul was principal pianist with the Rhode Island Philharmonic for almost three decades, conducted the Young Peoples Symphony, the URI and Ariosti chamber orchestras, and is the composer-in-residence of Musica Dolce since its inception. Dr. Rosenbloom has now retired from EVAS, a Westerly firm specializing in adaptive computer technology for the blind and visually handicapped.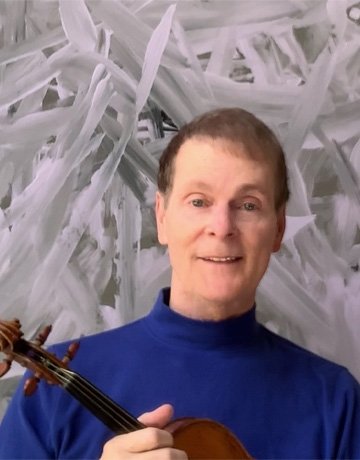 Violinist John Sumerlin has performed in the US, Canada, Mexico and Europe as soloist through Artistry Associates Management. As first violinist of the Harrington String Quartet, he was a finalist in the Banff International String Quartet Competition, and with the Harrington played over 60 concerts a year in the US and Mexico. He has been a first violinist in the Dallas, Cincinnati, American, and Honolulu Symphony Orchestras, as well as the Santa Fe Opera Orchestra, and Concertmaster of the Amarillo Sydony Orchestra, with which he was the featured soloist in over forty concerts with conductor Thomas Conlin. John was Artist in Residence at Dalhousie University (Halifax, NS) and the West Texas A & M University (Canyon), and on the faculty at SUNY Purchase. Since 1989 Sumerlin has taught violin, viola, and chamber music at Rhode Island College, as well as conducting the Rhode Island College Chamber Orchestra. He also serves as Concertmaster of the RIC Symphony Orchestra. In 2011 he and colleagues, among them Susan Culpo, co-founded the Proteus String Quartet. Visit his website at www.johnsumerlin.com.